From the 60s, a policy of replacing the vines of big production was started with a more qualitative plantings, while largely preserving the historical grape varieties of Corbières such as Grenache, Syrah, Carignan and Cinsault.
Other varieties have been successfully introduced such as Merlot, Cabernet Sauvignon or Chardonnay.
In the same spirit of improving our wines, a gradual transformation of the winery has become essential to adapt to modern winemaking techniques.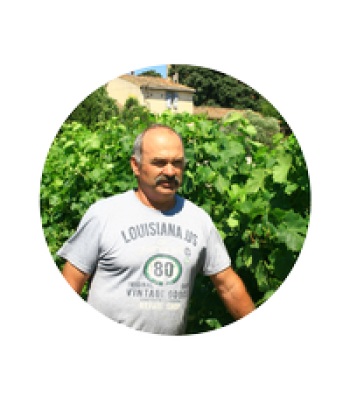 Pierre Angel, Technical manager of Château Fontiès
AN EXPERIENCED TECHNICAL MANAGER
After starting as a farm worker, Pierre Angel became the technical manager of Château Fontiès in 1995.

He masters the techniques of vineyard management and works in the winery in close collaboration with an experienced oenologist.

All our wines are bottled at the Château.